When developing training project or resources, our work is guided by the ADDIE framework, a model commonly used by instructional designers to ensure all elements of a training programme are considered.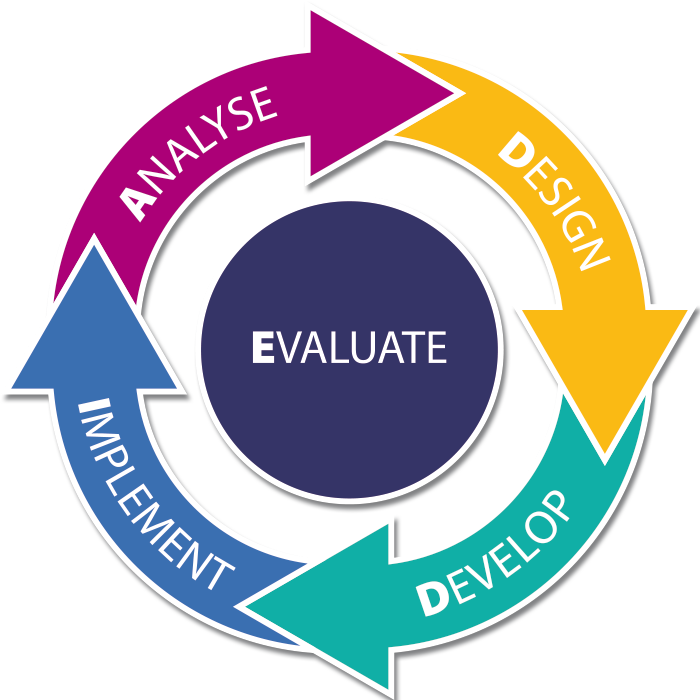 This phase clarifies the goal of the training activity. It serves to identify the learning environment opportunities and constraints, identify learners' needs, gaps in competencies and behaviours and to decide whether training can address these gaps.
This phase deals with learning objectives, content selection, training approach and methodology, course curriculum, assessment strategy, lesson planning,etc. It involves writing a course descriptor summarising the above-mentioned elements.
This phase deals with assembling/ developing or adapting content, selecting and developing activities and exercises, developing training materials, preparing assessment activities etc. The team reviews and revises the project according to feedback and ongoing process.
Time has come to facilitate the training. Feedback from trainers and learners is collected and analysed, learning is assessed. A good practice is to consider the first course iteration as a pilot test.
Evaluation is conducted throughout the process, formally or informally.