Florence Béraud
Director
Florence Béraud, funder of the Learning Flow, is a learning specialist with 15 years of experience in designing, developing and implementing training programs for international clients, both in residential and eLearning situations. She develops capacity building training programs that are learner-centred, interactive, problem-solving and impactful.
Using the same approach, Florence also facilitates medium to large size knowledge-sharing events or strategic meetings.
Florence holds a professional certification in Training of Trainer (International Training Center of the ILO – UN agency), a postgraduate certificate in online education (University of Edinburgh) and is certified in Learning Analytics (​ITC-ILO/ Open University Netherlands).

Nandini Khandekar
E-learning developer
Nandini Khandekar is a graphic designer with 16 years of experience in e-learning development for customers across regions. She can develop courses that are brand specific, interactive, engaging, and learner-centric. She has experience in localizing courses in 15+ languages.
Her educational background is in Management Studies, Business Administration and Finance. Nandini also has liking towards Paintings and Classical Singing.

Stéphanie Jakab 
E-learning developer
With initial experience  in vocational training, since 2014 Stéphanie has been focusing on the development of e-learning courses, from self-learning modules to serious games.
Using the Articulate 360 suite, Stéphanie creates interactive and playful e- learning modules, offering  learners a diversity of animations, games and activities to help them develop new knowledge and skills.
Daniele Blundo
Illustrator
Daniele is an illustrator with 15 years of experience in creating illustrations to convey messages to audiences with lower literacy level. Daniele's talent will help you convey impactful messages to less educated communities.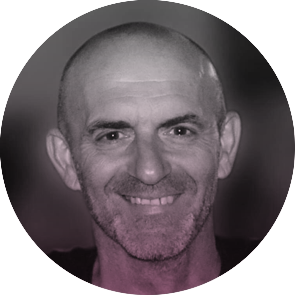 Pierre Villecourt
Graphic designer
Pierre Villecourt is a graphic designer with 25 years of experience in graphical design and in the development of E-learning courses and platforms .
Pierre will help convey your message in an elegant, yet simple and effective manner.
Maria Dutarte
Development and communications professional
Maria Dutarte is a Development & Communications professional with a special interest in training event management and web-based applications. Her educational background is in international education, development communications and language studies.
Maria has over twelve years of project management experience in international development organizations (e.g. International AIDS Society (IAS), the Global Fund and International Foundation for Science (IFS)) and has been involved in numerous initiatives involving design of face-to-face & online training programs in Africa (Senegal, Morocco, Egypt, Ethiopia, South Africa) and Asia (Vietnam, the Philippines).
Her main areas of expertise are:
Training events and meeting
Development of online tools (websites, social media, online forums, databases, online applications)
Development of communication and training resources
Nicolas Serrière
Senior Trainer
Nicolas Serrière is a senior trainer and international expert on employment, with considerable experience with international organisations.
Nicolas holds a Masters of Science in Politics of Asia and Africa with the Oriental and African Studies, a BSc in Development Studies with the University College of Swansea and has studied economics at undergraduate level at the Université Louis Pasteur in Strasbourg. He has worked for 15 years for the International Labour Organisation and its training institution, the International Training Centre of the ILO based in Turin, Italy, where he was responsible for the youth employment cluster. He has developed a portfolio of activities which included the development of training packages for both residential and distance courses, relying on innovative and interactive adult learning techniques to best meet his clients' needs.
Nicolas has also been responsible for studies on informal apprenticeship in Asian and African contexts and acted as final evaluator for youth employment projects.
Giulia Ortoleva
Instructional designer
Giulia Ortoleva is an e-learning specialist and instructional designer. She has several years of experience in the design, implementation and evaluation of technology-enhanced learning curriculum, both in distance and blended format.
Additionally, she is a skilled facilitator of face-to-face trainings. With a background in neuropsychology (BSc and Master – University of Turin), she holds a post-graduate diploma in Online and Distance Education (Open University UK), as well as a PhD in Educational Technologies (Université de Genève). The focus of her doctoral thesis was specifically on the use of technology-enhanced learning activities for capacity building and professional development.
She has several years of experience in the area of adult education and technology-enhanced learning, obtained by working both in the international organisations setting (UNITAR – United Nations Institute for Training and Research and her studies), and in the academic context. She is currently working as a free-lance e-learning specialist and instructional designer (Learn to GO).